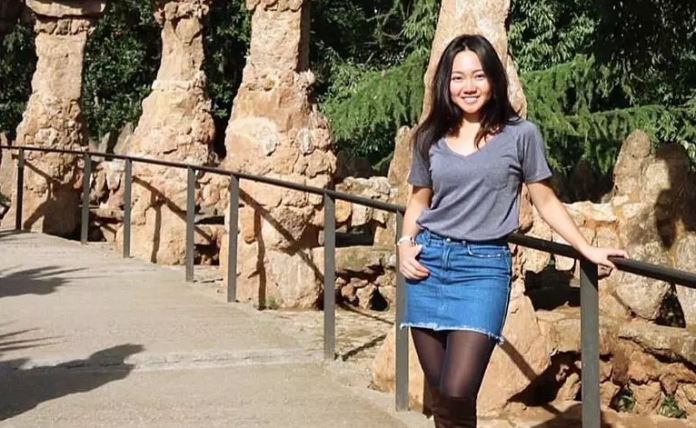 Education is one of the most important factors that influence a person's resources and experiences, and we want to share experiences of the up-and-coming generation professionals in Singapore. In this regard, our team at ValuePenguin has been preparing a series of Q&A interviews featuring top students at different universities in Singapore.
This interview is with Pearlynn Wang, who is working on getting a Bachelor's double degree in Law and Corporate Communications at Singapore Management University. We recently spoke with her and asked her about her experience within her program and what she's planning to do with her professional future.
What influenced you to pursue a degree in Law? What excites you intellectually?
I applied to read Law as it was the perfect cocktail of what excited me and what would challenge me intellectually. First, it was through simple process of elimination that the entire spectrum of Math and Science was out of the equation. It was evident to me, from a really young age, that I was not Maths or Science inclined (and thus debunking Asian stereotypes). Secondly, I knew that I thoroughly enjoyed, maybe even thrived on, reading and writing. Law was and still is, the most suitable degree for me as it involves plenty of reading and writing – essentially right up the alley of a bibliophile.
What has your experience in the program been like at Law?
It was definitely not a walk in the park, but it has proven to be meaningful and rewarding. My semesters typically involve scrambling to complete my readings – cases, articles and too-thick textbooks, attending seminars, and participating in group projects and assignments. Generally, these assignments include either a hypothetical scenario where we would have to provide legal opinions on, or an essay which invites us to comment on the state of law and offer alternatives if necessary.
Were there other schools you were considering, and if so, why did you choose this one?
I was offered places to read law at both King's College London (KCL) and University College London (UCL), English literature at University of York, mass communications at Nanyang Technological University (NTU) with a scholarship, double degree in Business and Literature at National University of Singapore (NUS) and finally, law and business management at Singapore Management University (SMU) with a scholarship.
It was a very tough decision to make as every university has its own incredibly appealing draws! I decided to study at SMU as I was attracted to the culture and the teaching pedagogy of SMU. From what I gathered from my seniors, the internet and SMU's open house, SMU adopts a highly interactive and engaging teaching style, with professors constantly asking students questions and expecting active participation from students during seminars. Furthermore, there is an emphasis on preparing students adequately for the working world through not only their career preparation workshops known as FTW, but also in their course offerings that have practical application for professionals.
What is your favorite class so far, and why?
I cannot decide! Law courses are exciting, but I cannot honestly tell you that I have a favourite course. Each course is crucial to the understanding of law and how it works, the most important courses being the one you take in your junior years as it provides the foundation to inform your knowledge of the practice of law.
What conversations excite you?
Anything about the current political climate (I mean, 2016?) involving the rise of populism, Donald Trump, Brexit, Europe (I just completed an exchange programme in Barcelona and Europe has captivated my young heart), fiction books (currently into dystopian and apocalyptic themes), and of course, the current fashion and makeup trends (especially on YouTube).
How do you challenge yourself to do well in your university life?
I believe that if you truly enjoy and are passionate about your degree, "doing well" is not going to be a major problem. Putting definitions of "doing well" aside, I feel motivated by virtue of the enjoyment that I derive from the knowledge I gain from the study of law in SMU. Of course, having a loving and supportive family and good friends makes a world of difference, as they provide support whenever things get tough.
What has been the most challenging aspect of this area of study, and was this something you had originally anticipated? Is there anything you wish you had known about this major ahead of time before choosing this career path or anything else you would like to share?
The most challenging part about studying law comes in two parts – first, scrambling to complete your readings and second, struggling to make sense of what you've read. And while seniors warned me about the intensity of the workload, it still came as a sobering shock to me in my first semester of law school. However, it does become more manageable with time because you get used to the rigour.
What are the best ways to network with your peers within your major? Clubs, study groups, online communities, etc.?
There are numerous law clubs and societies that interested students can participate in. The school also occasionally organises law-related events such as networking sessions or seminars and talks related to life after law school and life as a trainee lawyer. Personally, I wanted to indulge in other activities out of law school and so I joined a dance club and an emceeing club for a few semesters.
Have you participated in any internships? If so, how many, how were they, and did you find the school's resources to be helpful in helping you find this opportunity? If not, when will you apply for internships, and what is that process like?
Yes, I completed a few internships from a mix of local and international firms, such as Allen & Gledhill, Wong Partnership, Clifford Chance, Baker & McKenzie and even in the legal department of an oil and gas company, BP.
At SMU, every student has to complete 10 weeks of recognised internships. This is a good initiative that compels students to roll up their sleeves and have a brief go at the real world. This also helps students to weed out careers that they dislike, and also better prepare themselves for working in the future. The SMU FTW workshops and the law school's initiatives to conduct talks with various firms were both highly informative and helpful in applying for these internships.
What are your future career plans and aspirations? What is your motivation in life?
I wish to be a kick-ass lawyer! In all seriousness, while that might be a pipe dream given how high the attrition rate is and how dauntingly long the working hours are, I hope to grow and develop into a competent lawyer.
What is the best piece of advice related to your field of study that you have received?
"Law is not a race, it is a marathon."
Many students enter into law school wide-eyed and impressionable (myself included), expecting to receive the slew of A's and Excellent's that they are accustomed to in junior colleges or polytechnics. Expectation management is key, and as long as you keep trying, you will (eventually!) reap the fruits of your labour.
Practical advice I received would also involve being consistent in doing readings and constantly seeking clarifications with Prof's whenever doubts arise.
What advice would you give someone else trying to break into this field?
Have faith in yourself and your own abilities. As previously mentioned, law school is a marathon and not a race.
How are you financing your education, and what are your most helpful online resources or tools?
I am very thankful to be blessed with the Lee Kong Chian Scholarship from SMU, and so I need not worry too much about paying my tuition fees. However, I work as a Teaching or Research Assistant from time to time, and that provides me with some allowance. During the holidays, as with most undergraduates, I take part time jobs as well. Some of them are law-related, while some are not. For instance, I had the honour of hosting a small segment of the Equity and Trusts Conference in July 2015 oragnised by the Singapore Academy of Law and also helped out as a student volunteer for the official launch party of Carey Olsen Singapore in March 2016
Do you have favorite books that have informed your outlook as an aspiring professional or leader? If so, please name them and describe why there are important to you…
Typically, I consume either news from The New York Times or fiction books to allow my brain to "relax" from law school readings. I have also attended workshops and camps (predominantly in JC) on leadership, such as the Marine Parade Next Gen Leadership Foundation when I was in JC and also took part in a 5 week Talent Tribe summit two semesters ago.
This Q&A Interview with Pearlynn Wang – A SMU Law & Corporate Communications Student originally appeared on ValuePenguin.
ValuePenguin helps you find the most relevant information to optimise your personal finances. Like us on our Facebook page to keep up to date with our latest news and articles.
More From ValuePenguin:
Source: ValuePen
Duckju Kang
Grade profilefor applicants to the various courses in SMU.
Here some current SMU Student's Share their experiences.
These responses are from students doing Law at SMU.
NUS Law vs. SMU Law discussion
FAQ #1
Cheryl Ng
SMU Law student, Year 1. She enjoys everything about law except contract law. Member of Ballare, the Standard Ballroom dance group in SMU, she likes to tango and waltz.
If you wish to contact Cheryl about answers that cannot be found online, send an email to tjchighed@gmail.com and we'll put you in touch.
General SMU questions:
Why did you choose SMU and was your experience thus far any different from what you expected or what the school advertises?
I chose SMU because I wanted to do law, and because it's nearer than NUS or NTU and I don't have to stay in a hostel. My experience isn't really different from what the school advertises about being all-rounded and activity-filled and how engaging lessons are etc. It really is like that. They just don't show the work that goes into preparing for lessons and mugging for exams, but that part is pretty much the same no matter what and where you study. SMU advertises itself as a "different" university, which is good in a sense, because I've definitely improved my presentation skills and people skills, but it also means you have to take stupid compulsory modules like "Creative Thinking". Don't worry, they are really minor and don't take much time. Other core modules are actually helpful. Analytical Skills is damn boring but you really do learn a lot about language and propositions and presuppositions and assumptions etc.
What do you not like about the system/lifestyle here?
I don't like the fact that there are some really competitive people in law school. You will meet some crazed people who are obsessed over grades and GPAs. They're in the minority though. My friends are a lot more balanced and it's very nice to have friends who don't think that a B grade is the end of the world. But I guess there are probably people like that everywhere. Though you must note that in order to practise law the in the future, you must maintain a GPA of at least 3.0. It doesn't sound hard, but it is (for me at least). Most people get a lot higher than that, so as long as you put in effort, it will pay off. And I mean a lot of effort.
I also don't like that people are always pressuring me to participate in more activities and CCAs and events etc. (Not the law people, people from the other degree programs.) They can't really tell that law students have an endless amount of work to do. But participating in all these is a great way to make new friends and gain new experiences. I really enjoy them.
What are your experiences of working on projects and giving (the endless) presentations at SMU?
If you've got good project mates, things will be much easier and it can actually be enjoyable. If you've got free-loaders, good luck. If your entire group has English standards that cannot make it, you're going to be up for the next few nights editing the reports and presentation slides.
Presentations aren't that bad, in my experience, unless you don't know anything about that topic. It's not that bad even with free-loaders, because at least the rest of the group will help you. You have to do your part though, and make it for the meetings.
It can depend though. If you're very anal about the standards, then you're going to find yourself doing all the work. But if you're too uptight, the rest of the group might not like you very much. If you're willing to delegate and be flexible, the process will be a lot easier. Again, it is all about people skills- I learnt as I went along.
SMU Law related questions:
What was the selection process for Law like, rounds of interviews, question types, any essays to write?
I got called up to go for the interview. The essay test was first, it was only 15 minutes. A little short, but also good, because it means that I didn't have to write a lot, and after 5 months after the A levels, my brain was pretty much useless so having to write less was good. The essay topics were law related ones. Like, "Stroke of the pen, law of the land. Comment". But I did hear from my friend who worked in the admissions office that no one actually did read the essays we wrote. Haha. Don't know whether really true or not.
The interview was maybe about 20 minutes long. It was somewhat freaky, because you realize that everyone there seems to be from RJC or HCI and they all know each other. My interview was 2 professors interviewing 3 students. They didn't ask any questions like "Why do you want to study law?" etc. but gave us a hypothetical question and asked us to respond. My scenario was: "You are in the same building as a mad gunman with 15 children and he wants to kill one of them. How would you pick a child?" Then all of us sort of struggled to answer it, and the professors later added in variations, like "One child is disabled. Would you rather pick this child?"
Based on our applications to SMU, we had to give a short write-up about ourselves too, so the professors did ask us individually about it. Mine was something about volunteer work and helping the underprivileged, the other girls in the same room were asked about their interests which was about the environment, and another one about sports.
But don't fret too much about the interview and stuff, because I know my friends in other interview rooms were asked different questions. Some were asked why they wanted to do law, why SMU, typical interview-y questions. But I did have a friend who went for the interview in his army uniform, having just booked out of the camp, and one professor asked him if he thought that the armed forces would catch Mas Selamat (he just escaped around that period). Yes, very random. (FYI, my friend said, "No, the SAF is incompetent." He got accepted.)
The interview is not that formal, and stiff-necked, so after a while, you can relax. It's best to just enjoy yourself and converse. But speak up. If you keep quiet and the professors actually have to turn to you and ask you your opinion, you come off as being very unopiniated and uninterested.
How can a current applicant best prepare for all this and is there a certain outlook or approach they should take?
I don't think you can prepare very much for it, just be prepared for the basic questions like "Why do you want to do law?" and stuff. It'll be good if you know a little about the law. Like, why does the law exist and stuff like that. I didn't know anything about it, so I was completely taken off guard during the essay test and I got very nervous during the interview, but don't fret about it. Even if you don't know anything, the professors don't expect you to know either, because the law is really wide and no one can ever know everything about it. Don't worry, I still constantly forget who our current law minister is. Haha.
Would you say there are prerequisites for studying law in general, and at SMU in particular?
Pre-requisites would probably include not shying away from work. Get ready to work your ass off. (It's the same at NUS anyway.) Don't shy away from readings. Remember, you LOVE readings. You'll never be able to finish your readings, but you gotta try. Your language has to be good, that's for sure. If your English isn't very good, it'll be a struggle to keep up, especially when you have to read stupid old English cases and the judges love to talk in convoluted ways. Thank God we don't do cases like that often.
If you're very very very quiet and introverted, it's not a bad thing. But you got to learn to speak up when you need to and actively participate. If you're really good at debating and putting forward your propositions and premises, it'll help. But it's also not necessary. I don't have any of those skills. I don't come to any conclusions the logical way. I usually just crap up something to insert in between the question and the final answer.
I think you have to know why you want to study law in the first place. Don't just apply for law because you know lawyers earn a lot. At the end of the day, you'll end up doing something you dislike for a lot of money and it's very sad to sell your soul like that. Plus, even though lawyers earn a lot, they also work a lot.
My contract law professor asked my class during the very last lesson at the end of last semester why we were doing law. I think that was one point where all of us really stopped to think about it. Some of my friends chose to do law because they liked to debate and argue their points, some because of money, some because they honestly believe that the law upholds justice. I wasn't really sure why I chose to do law, it just seemed like a better option compared to the rest that I had, but as I thought about it, I came to realize that I'm not very good at all the law stuff like writing nice chim legal essays or arguing my point, but I believe that our justice system works, and since the law codifies moral values, it really is all about morality and fairness.
There aren't really any requisites for studying at SMU. Just get ready to be a mugger, spend lots of time in the library, and have people give you knowing looks when you say you're a law student (they know you can't spend a lot of time participating in CCAs and such). But it's not all bad. SMU is really nice and the facilities are great. The gym is really big and it's air-conditioned everywhere and it's really clean. It's also equipped with very high tech facilities, everything's wireless, it's a really pleasant place to study in, and it's in town! I love that I have a wide range of choices of food to choose from. Not that I really have that much time to go around makan sutra-ing.
What made you pick SMU law over NUS law?
I didn't apply to NUS law. (Actually, majority of people at SMU law are NUS law rejects.) SMU didn't really want me either. They only offered me a place in end June, after other people turned them down. Haha.
How is law being taught differently at SMU as compared to the way it it is taught at NUS?
SMU's style of teaching is "seminar style". NUS is the usual "lecture-and-tutorial". We have to prepare before we go to lessons, like read the textbooks and cases and make your own notes, then during lesson time we have discussions and the profs talk a lot or explain what you don't understand. There're no clear "lectures" or "tutorials", but sometimes you have some questions to prepare before you go to class, and sometimes it's just listening to your prof talk. I think it's somewhat more lively and interesting because it is more engaging. Of course, we also have our laptops, so we are often distracted in class on MSN or facebook. Or in my case, reading the news and online shopping.
SMU profs usually don't give out notes, so you make your own, or you share them with friends. Tip: Don't keep asking your friends for their notes, you'll come up as being a free-loader or really competitive.
---
FAQ #2
General SMU questions:
What do you not like about the system/lifestyle here?
Student Life is much more stressful and theres hardly any time to go shopping or watch movies [although its really convenient].
What are your experiences of working on projects and giving (the endless) presentations at SMU?
Its very fun and I prefer this to essays. For example, we [my whole group] get to watch a movie we chose for our tort law project, and do a review plus identify and discuss the torts that are featured in them.
SMU Law Related Questions:
What was the selection process for Law like, rounds of interviews, question types, any essays to write? How can a current applicant best prepare for all this and is there a certain outlook or approach they should take?
There was one interview and one essay test. Either the essay or interview can come first.
The interview was 3-to3, 3 professors interviewing 3 applicants in a room. The students take turns to answer, but you show you're not afraid to speak up and can get your points across clearly. Because, after all, this is SMU which emphasizes on interactive learning and class participation. It could be up to 20% of your grade for a particular module.
You probably can't prepare for this part much, maybe have a few back up answers about law, yourself, you reasons, your achievements.
The essay was around 45 minutes, and I thought it was too short. Most of us didn't finish it. The questions were quite hard, you should prepare and roughly know what The Law is about, what areas the law affects, the legal system, the history and principles. Plan your essay, but don't take too much time on this. Start writing between 10 to 15 minutes, you don't want to hand in a blank paper. The approach I would take is just show your understanding of the course you will take.
Would you say there are prerequisites for studying law in general, and at SMU in particular?
A minimum B grade in GP. Refer to SMU Law website for more. (Grade Profile above)
You should like this subject. Think clearly whether you have a genuine interest because it will be a lot of hard work.
What made you pick SMU law over NUS law?
It picked me.
How is law being taught differently at SMU as compared to the way it it is taught at NUS?
No lectures. Lots of self-study. All seminars, 3 hours per unit, each week. [Most courses are 1 unit. Some heavier ones are 1.5] Its something like a tutorial but not quite. There is no homework like worksheets, you do your assigned readings and come to class with questions and anything you want to discuss. You have to make your own notes and case briefs, our professors seldom give them. Talking in class is actually quite fun, and the professors are engaging, and always encourage discussion. Unlike NUS where you probably dont need to talk [as much] in class. The professors know you because the classes are quite small.